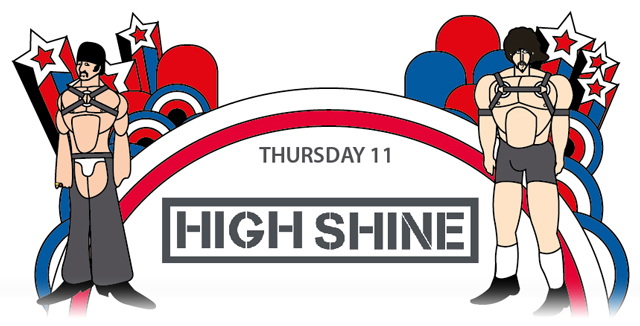 The Laird's weekly fetish event Spit and Polish gets the HIGH SHINE treatment for AWOL 2022.
This is where we start edging towards an explosive weekend of fetish fun.
Taking over the whole venue, gear up for the longest running leather and fetish event in Australia. Filled with dark sexy beats, a cruisy atmosphere, plus Laird resident bootblacks Tim and Dylan on their knees lovingly caring for your boots, and our resident mane tamer Jay Fox aka Nuggets Bar-ber will be on site to provide buzz cuts.
Plus, we will draw the raffle to find out who will be joining our yellow piggies as we flood their basement in the VIP Leather Bar Splash Zone...
Click HERE for dress code, rules and more...

8pm-late Thursday 11 August
Bar open 6pm
Free entry
No frontal nudity
No thongs, sandals, crocs, etc
No ground based pup play
No photography
Consent is Vital - no means no
Men only VCAT H14/2022


The Laird, Melbourne, is Australia's longest running gay-owned and operated bar and accommodation.
Formerly known as "Melbourne's only bear and leather bar", The Laird has progressed over the years to become a haven, meeting place and party space for same-sex attracted CIS and trans males.