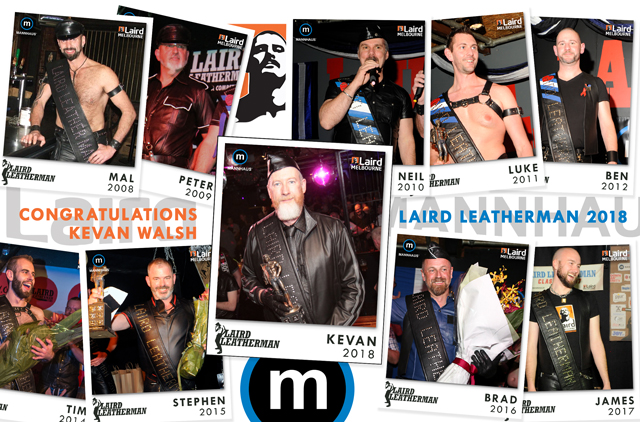 The Laird and Mannhaus are proud to present Kevan Walsh, Laird Leatherman 2018. Thank you to Justin Smith for also giving it his all on the night.
A huge shout out to all the sponsors, supporters and crew for making LLM 2018 a night to remember.
10 years ago this legacy began, and on behalf of The Laird and Mannhaus, ten proud Laird Leathermen have been the head of fundraising and awareness campaigns to many amazing causes.
Want to know more about what it means to be Laird Leatherman? Have a chat to any of our previous LLM or pop into Mannhaus - Paul & Richard have the knowledge and the gear an aspiring Laird Leatherman needs.
Click HERE for info on the history of Laird Leatherman Competition.
Cheers
Brett and Mark, The Laird